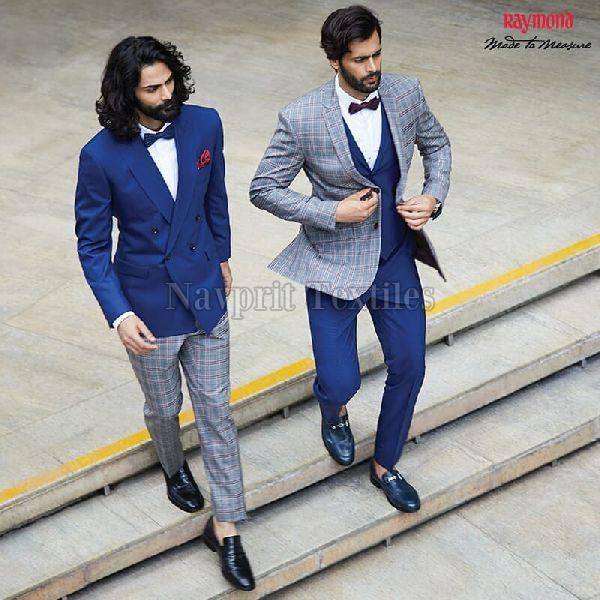 Raymond is a well-renowned garment company in India. The Raymond shirts, trousers, fabric, suits, etc are popular and highly demanded by Indian men for quality clothing wear. With the turn of the decade, the company has come with unique and innovative designs and prints that cater to the younger generation of men's needs. Apart from the garments, Raymond fabric can also be made into various other utility items such as beddings, curtains, sofa cover, etc. As a small business owner, buying bulk Raymond fabric can provide you with several benefits. Listed below are few advantages of buying bulk Raymond fabric from a reputed supplier.
Lower Buying Cost
Since Raymond is a reputed garment brand, you will perhaps not get the fabric at a lower cost, but you will be able to save money on delivery costs. These suppliers will be able to move immense quantities of cloth material in a single transaction he will pass you with some of his savings to you. If the supplier provides you with free delivery on your bulk Raymond fabric, subsequently your cost per unit will become less comparatively. Thereby, you will have low buying costs and save some money for other business operations.
Aids In Building Business Relationship
Since you are a bulk Raymond fabric buyer, the supplier will seek to establish a business relationship with you. As the supplier knows that you order large quantities he will offer you some privileges to build a good business relationship with you. It will also help you built trust, negotiate prices, and get leeway in terms of payment.
Get Industry Knowledge
These suppliers need to have profound knowledge of the current market trends for Raymond's fabric to provide their expertise on the current market demand. You will be able to capitalize on the market demand with prior industry knowledge. It will help you expand your customer base and help prosper your business operation.
Flexible Payment Option
Another great advantage of buying bulk Raymond fabric from a supplier is the flexible payment option. A leading supplier will provide you with tons of payment modes like a credit card, debit card, bank cheques, cash, etc that will make the cash transaction easy and hassle-free for you. After establishing a great working relationship with the suppliers, he may also provide you bulk fabric on credit. However, when buying in credit from a supplier be mindful of not over-ordering Raymond fabric as it can lead to a loss in business.
The above-discussed pointers will help you understand the advantage of bulk buying Raymond fabric from a distinguished supplier. Raymond fabrics are available in a wide variety such as poly viscose, poly-wool blends, and pure wool, and multisize. Therefore, you must opt for a supplier who can provide you with variety in Raymond fabric at a wholesale rate. Raymond Fabric Suppliers Delhi provides great customer service and free delivery to their customers on bulk orders. You can also browse on various Raymond fabric supplier websites for great good deals and discounts on bulk orders.