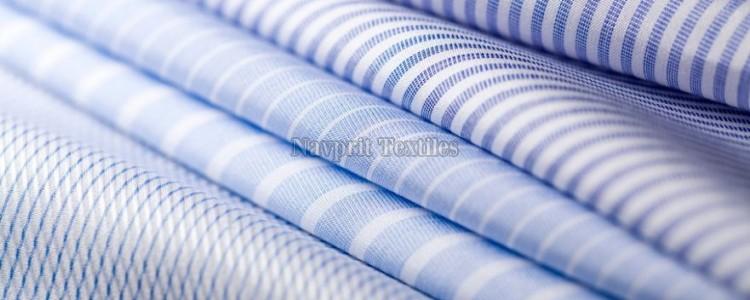 Shirts have many categories like casual, formal, or occasional wearing. There are many subsets according to the buyer's profile, brand, and pricing. The fabric industry is now concentrating on fabulous designs with diverse blends and designs.
For readymade garments or shirts, the fabric is the deciding factor. The performance criteria are not yet met by only fabric type, but as per functional as well as aesthetic expectations, standard people choose the right fabric. Fabric standard is based upon design factors, customer's preferences, fashion trends, market profile, and price.
We want the right fabric as per our lifestyle. Men rely on fabric more than a design. It is essential to mark out the emerging trends in Cotton Shirting Fabric to create various wardrobes. It is also important for manufacturers, retailers, and textile technologists to know about materials to help people access quality shirts.
Importance of Shirts:
Wonder look can be seen for men with dressing shirts. It is appropriate to attend office meetings, parties, and casual dates. Shirts rejuvenate the existing men's look as per its fabric, design, pattern, etc. Hence, do not prefer monotonous and homogeneous patterns anymore. Wear something that suits your body and personality.
It is needful for everyone to update the fashion trend to reveal their status and attitude in the office. Know more in detail to empower yourself to make the right decision while buying shirts.
Emerging Trends:
• There are some changes in men's fashion and hence production could be adjusted as per fashion-oriented changes.
• Readymade garments have superseded tailored garments.
• Garments make a statement for cuts, design, and quality fabric.
• Large international brands are styling various designs with standard garments.
• Comfort is the utmost priority while wearing the shirt.
• The workplace is changing with casuals and semi-formals. This has changed our view to shift from formal to casual shirts.
• Many countries are showing vast interest in opening huge retail stores to sell branded and customised items.
• There is a huge opportunity for online marketers to explore the apparel industry for men.
• Sophisticated types of machinery are incorporated to enhance manufacturing with high-quality fabrics.
Categories of Trends in Shirts:
The shirt is showing its industrial value over various designs. Fabric provides the outlook, inner comfort, etc. Smooth fabrics are laundered quite easily and comfortable during any weather.
There is an interrelationship between fabric count and cost. Cotton Shirting Fabric Supplier makes the cotton dominant above all other fabrics. There are other fabric types like polyester, viscose, Tencel, etc.
In India, people prefer highly standardised fibres. Moreover, people are fashion conscious and showing their huge expectations over the shirts. Emerging trends are showing their magic with performance and innovative designs. Soft cotton remains lustrous and soft even after many washes and you can still wear it over few years with rough use. New trends have come to rely on sunrays radiant shirts for UV protection. The quick-drying, lightweight, versatility is the top features men would not skip.
You will get an idea about various cotton shirt types if you keep reading blogs about it.