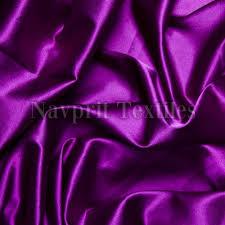 Silk is one of the fine fabrics that are available in India. People are very particular when it comes to buying silk fabric. You will find different types of silk fabrics in different parts of the country. With different types the quality, texture, etc. also differs from one another. Here in this article you are going to get some tips to buy the right kind of silk fabric.
As there are different types of silks are available so people often get confused. Often several sellers take advantage of the confusion and cheat on the customers. You need to consider few factors that will help you to guide you to the right direction. The factors are discussed below-
Factors to Consider
Weight of the Fabric
According to a Silk Fabric Supplier in Delhi, silk has weight. So, while you are making the purchase you need to consider the weight of the fabric. You need to know that heavy silk is durable compared to light-weight silk. The value of silk is determined by its weight. If you are buying silk saree then you need to know that, the weight also depends on the zari works.
Color of the Fabric
Color of the fabric also plays a pivotal role. The color also differs depending on the types of the silk. The natural color of the silk is pale while or pale yellow. After weaving the artisans dye the fabric in different colors. However, you will also get natural colored fabric in the market. In that case you need to have clear idea about your need.
Once the Silk Fabric is dyed, the texture changes; so, you need to reconsider texture once more. Often the color increases weight as well. You need to check whether the color is high-quality.
Weaving of the Fabric
The fibers are weaved to make the fabric. The weaving decides the quality of the fabric and that is the reason you need to consider weaving. A tightly weaved fabric will last longer than a loose weaved one. You need to check whether there is no synthetic thread amidst the silk threads. If you buy silk saree with heavy works, you will find zari is weaved with the fibers.
Price of the Fabric
As silk is the finest fabric available in India, it is a little bit on the pricier side. You need to have an idea about the market price of silk so that you do not end up paying inflated price. The price of the fabric depends on the above-mentioned factors. If you buy silk garments then the price changes.
Therefore, these are the factors that you can consider as tips to take into consideration while shopping. It is always advised to buy silk fabric from reputed and a reliable shop. Finding a reliable seller will reduce the chance of being cheated. A reputed seller will also help you to learn different types of silk. the knowledge is important while shopping for silk.