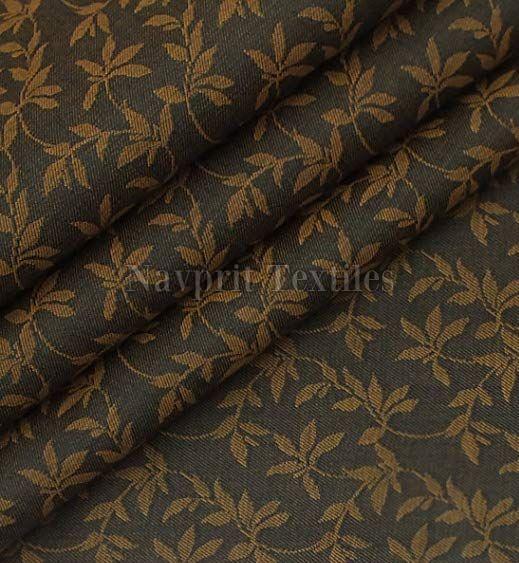 Grado fabric, the evolution of 20th century belongs to the production house of GBTL Grasim and OCM. They made a maximum of their business expansion in this year. According to the statistical reports, their premium brand for Grado fabric is doing 25% better job in terms of sales and it is majorly due to the backing of an expanded media plan including digital, outdoor, television, and various other on-ground revolutions.

The production house of GBTL Grasim and OCM has found a niche for their fabric brand in the textile industry. They have made justice to the traditional background of making fabrics by creating an infusion with today's advanced technology. To a greater extent, they decided to celebrate their rapid success with their brand ambassador of Grado, Mr. Amitabh Bachchan. For inspiring the men to wear Grado made blazers and clothing they launched successful campaign too, named 'Born for the Blazer', which just flooded the advertisement platforms of television and online.

Why choose Grado?
Grado fabric has reached the top of its popularity in a very quick span of time. This speaks for the efficacy of this fabric. The Grado fabric suppliers in Delhi and other states are famous for offering a wide array of latest designs, fashionable colors and most of all matchless quality which is sure to woo its consumers with its smooth and soft touch. This extra-special fabric will remain hands-on to ensure that the users get the best in fashion fresh fabrics each day of their social appearance which can help them to stand taller.
The spokesperson for the team of GBTL Grasim and OCM addresses to their clients for assuring them of the capability and efficiency of their weaving and designer teams who are always after bringing on uniqueness and innovation that help the Grado users and the Shahenshah (Mr. Amitabh Bachchan) in fashion. This is really great and ends all the controversies!
The manufacturers of Grado fabric hold a very strong relationship with all of their stakeholders and this helps a lot to ensure their rapid success. The quality of the fabric, technique of innovations, exceptional marketing initiatives, and product extensions, all these are responsible for building the foundation of trust between the manufacturers, suppliers, exporters, channel partners, and of course the end-users.

So, what Grado fabric has… at a glance …
• It is a 100% Giza cotton fabric
• It holds all the positive features of cotton
• This pure cotton fabric offers supreme durability and breathability
• Smooth touch it offers is efficient to offer a luxurious and soft feel to the style of the wearer
• Its pleasant touch enhances its appearance and fashion style
• It is eligible to offer a flawless look for any occasion
• Grado is light in weight
• Above all, wearing Grado suit reflects the personality of the user and represents an eye-catching style statement for all

So, you can put blind trust in this fabric and buy Grado fabric from its suppliers in Delhi. Remember, Grado is a brand with the tagline 'Aap Bhi Grado Peheniye Ek Baar, Phir Yeh Hi Pehnenge Baar Baar'.