Things To Know About Ermenegildo Zegna Fabrics
Posted by Admin on October, 30, 2021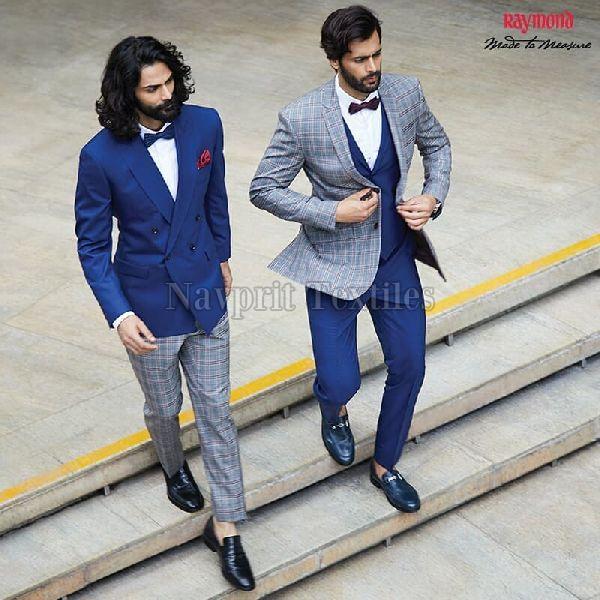 Men love their suits and make sure that they only find the best fabric and textile for the tailoring of their suits. While in India we can find many types of fabrics from brands like Raymond, Monte Carlo, Reid & Taylor, etc., one of the best fabrics that are available for suiting re from Italy. And when we are talking about Italian clothing, Ermenegildo Zegna is a very trusted name. You can find many Ermenegildo Zegna fabrics suppliers in the market and get it at affordable price. It is pretty fabric and makes everything looks more beautiful than ever. You can be ensured that this fabric would make you stand out and make you look special.

What Is Ermenegildo Zegna Fabrics?
There are many types of fabrics in the world and Ermenegildo Zegna is one of the most popular and loved ones among them. The brand Ermenegildo Zegna was founded in the year 1910 in Italy's Trivero area. This brand is known for offering the most exquisite and highest quality men's wool suiting. This brand is known for offering fabrics that have been made from the best quality yarns in Italy. Their high quality produce of the fabric makes them feel and look very luxurious and classic for all types of occasions.

One can be rest assured that this fabric would be of the highest quality only. The main concern of the Zegna wool mill is to produce nothing but the best quality wool, mohair, and cashmere. If noble fibers is your requirement, Zegna wool fabrics should always be your first choice. You can get the cooler and lighter worsted fabrics from Zegna or go for the satin-like look offered by the less fuzzy Zegna fabric, this brand has everything to cater to your varying desires.

Things To Keep In Mind When Buying Ermenegildo Zegna Fabric
Ermenegildo Zegna is one of the bets Italian fabrics that you can find in the market. But in order to make the best purchase, there are some things that you need to keep in mind while choosing the fabric type.

How Do I Take Care Of Zegna Fabric Suit
You need to be very careful when it comes to caring for the Zegna fabric. You would never want to wash a Zegna fabric in your washing machine like your usual clothes. Ermenegildo Zegna fabric is very special and the luxurious clothing suit that you have just got tailored from this fabric might lose all its shine and luxury if it is washed in the washing machine. Make sure to always get your Ermenegildo Zegna fabric dry cleaned at a trusted dry cleaner store.

What Is The Composition Of Ermenegildo Zegna Fabric
Many people planning to but this fine Italian fabric for their suiting and shirting requirements raise this question to the Ermenegildo Zegna fabrics supplier. The simple answer to this question is that this beautiful and exquisite and luxurious Italian fabric is made from pure wool. You can feel the warmth of this fabric in every single touch and this fabric would make you feel very comfortable as well.
This entry was posted on October, 30, 2021 at 16 : 16 pm and is filed under Fabric. You can follow any responses to this entry through the RSS 2.0 feed. You can leave a response from your own site.