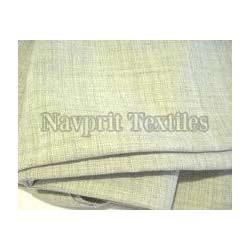 A brief about Safari Suit
Originally, a safari jacket is a garment which is specially designed for the purpose of going to safari in jungles. When it is paired with trousers, it is called a safari suit.
In India, Safari suits became quite popular among people in the 90's. Now these suits have made a great comeback for men who want to opt for subtle choices and prefer to go for neutral earthy shades and neutral styling. This suit piece is soft on the skin and offers a comfortable as well classy feel. You can get this semi-formal suit piece stitched as per the latest trends and create a strong style statement. Even though the latest fashion trend would suggest you wearing colorful prints and patterns. Safari suit is economical and you can wear this for weddings, workplace and other social gatherings.
Textile industry is quite vast and there are various types of fabric available in the market for safari suits. Natural fabrics such as cotton, linen and wool are good options for making a safari suit. The conventional Safari Suits are suited for hot and humid weather conditions since they are mostly made out of heat beating fabrics such as Cotton, Linen and Khadi. However, due to fashion revamping the basic style of the Safari suit, you can now find them in warmer materials such as Tweed or wool which make it ideal for colder climates as well especially for elderly population.
A pack of Safari suit fabric is very popular among Indian people for the purpose of gifting it on numerous occasions like weddings, Diwali and many other similar festivals. Safari suit fabric is available in the market in a variety of handpicked summer colours like grey, white, cream, beige, sky blue, brown etc.
Attributes of a safari suit fabric offered by a reputed safari suit fabric supplier are as follow-
Wrinkle-free
Sweat resistance
Light and breathable
Skin-friendliness
Easy to wash
Seamless finish
Colour Fastness
Long life span
Some of the crucial factors due to which safari suit fabric suppliers in India are able to maintain high credibility in the industry are-
They procure quality assured fabrics from trusted and reliable vendors of the industry.
They follow consumer centric approach and ethical business policies to cater the precise needs of valuable customers.
They are backed by a skilled team of highly experienced professionals to monitor the present demands of the customers.
They have a team of quality experts to check each lot on the basis of various parameters prior to finally delivery and packing quality.
They have enough capacity to meet the bulk requirements of the market.
They have reputable logistics partners to ensure timely delivery of products.
They offer safari suit fabric in the market at competitive rates.
The popularity of safari suits has increased so much, unofficially it has become the official status symbol as well as uniform of the urban educated professionals. This overall has resulted in increased demand of safari suit fabric in the nation.