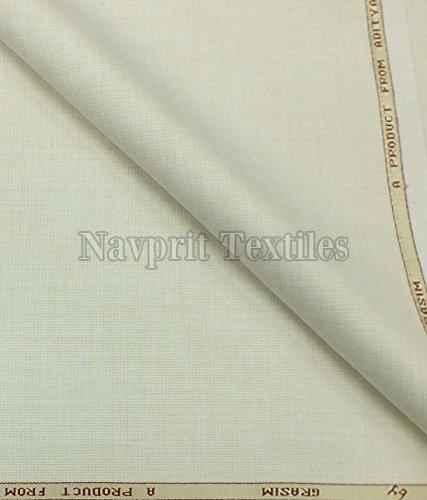 There is so much that comes along with choosing the perfect Grasim fabric to make a suit, and you need to know how to choose the right one. When it comes to choosing the material, you are going to want to consider what it is made of, the colour, the design, and so much more. There is a lot that one would need to consider when making this choice, including personal preference, so keep reading to know more.

How to Choose the Right Fabric?
One of the things that you are going to want to consider is the brand or the Grasim fabric supplier that you want to purchase from. However, there are other factors you should also think about, such as:

• Material – There are so many materials that you can pick from that, it can be a hard task, but you should consider how easy it can be washed, and if it will shrink. Some of the most popular options include cotton and even a mixed material based on your needs.

• Usage – Another thing that you should consider is the usage of the Grasim fabric that would help to make a choice. Think about how you are going to use it, including for making a suit, curtains, sofa cover, cushions and other types of garments like pants or even a formal coat.

• Price – Also, think about the price that is being offered so that you can decide if it is going to be worth it. Find out if this price is per piece or if it is going to be per yard that you are considering purchasing.

• Design – Another factor to take into consideration is the design since there will be plenty of options. Think about how you are going to be using the material and then think about it, as the bright and flowery designs are perfect for curtains and cushions, while the plainer ones would be ideal for garments.

• Brand – The brand is also important, so ensure that you are thinking about what brand you want to get and which one would work the best for you. There are so many brands, so think about the one that would give you the best quality when it comes to the material.

Go ahead and start looking for the material that would fit all of your needs, especially if you need to create garments. These are just a few of the tips that would help you to make a perfect choice, so go ahead and use them.

There are going to be plenty of options when it comes to which Grasim fabric supplier you want to buy from, but you need to know how to choose the right material first. There is a lot that you are going to want to think about, including the brand and the design that you want to use. Also, the usage of the material is going to be critical, along with the price and the type of material that you are picking. Think about these factors before you head into any store to browse what the selections they would have available.