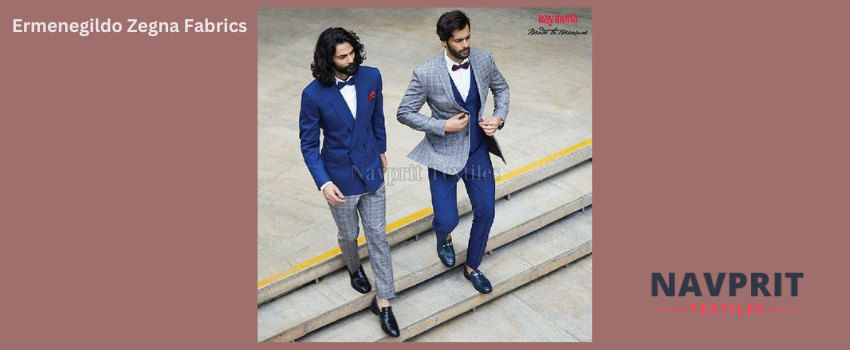 Ermenegildo Zegna is an Italian luxury brand famous for making luxury fashion clothes. Zegna was founded in 1910 as a textile company. This brand is renowned for making luxury menswear.
This fashion brand uses a unique logo and luxury quality fabric for making durable menswear. This famous brand uses techniques such as sustainability, corporate responsibility, and new strategies for making durable and fashionable men's clothes.
The Uniqueness of Zegna Fabric
Zegna fabric is famous for its luxuriousness. Crops are adequately woven into different fabrics that are renowned internationally. This fabric is lighter and softer than other fabrics. This company uses good quality crops for making durable fabric.
The crops are washed, combed, spun, dyed, and warped to create soft fabric. Skilfully mix these yarns with wool fibres and other raw materials. Zegna has brought perfection to the textile industry. Ermenegildo Zegna fabric helps create smooth and flexible fabric.
Wool selection, weaving, bundling, dyeing, knitting, ironing, cutting, sewing, and picking are the unique process of selecting Zegna fabric. In the first manufacturing stages, the wool is washed. The raw material is then combed to get the big reel. In this stage, natural fabric is removed with an incredibly soft and delicate fabric.
Manufacturing Process of Zegna Fabric
Zegna is one luxury brand that uses specific fabrics for making menswear. A Zegna suit is unique and attractive. It consists of 100 pieces, and the lining alone contains 12. A buttonhole takes hours of careful cutting and closes in stitching. A machine cannot perform better than a person.
Zegna uses authentic manufacturers who can perform the suit-making task perfectly. For this reason, the price of the Zegna fabric is more costly than other work. You can search online to get the best quality Zegna fabric.
Reasons to Buy Zegna Suit
Fitting is the ultimate factor that you should consider while buying a suit. Suit makers always have their preferences that satisfy the client's needs significantly. A Zegna suit with a similar cut can create a unique style statement.
Zegna suits have a very slim profile because it has a unique style statement among men. Canali suits can give a classic appearance that is perfect for younger men. You can get unique suits with different colours such as dark blue, light blue, black, grey, and various shades of brown.
Crop Initiatives for Zegna Fabric
Zegna fabric is the biggest buyer of ultra-fine merino wool on the planet. Ermenegildo Zegna encourages, supports, and rewards the Australian wool industry's effort to produce a finer and softer crop. It has inaugurated an annually awarded incentive in the form of a famous fabric.
Zegna's influence on the standard of global wool production for the production of ultra-fine soft wool. Ermenegildo Zegna is the only international brand that offers clients a fabric woven according to their specifications. The ultimate finishing occurs with the touch of the client's name woven into the fabric selvedge.
Try to consider the following factors while choosing the best quality Ermenegildo Zegna fabric supplier to manufacture the best-fitted suit. You can search online for this purpose.